ANNOUNCING OUR SEASON 9 CHAMPIONS!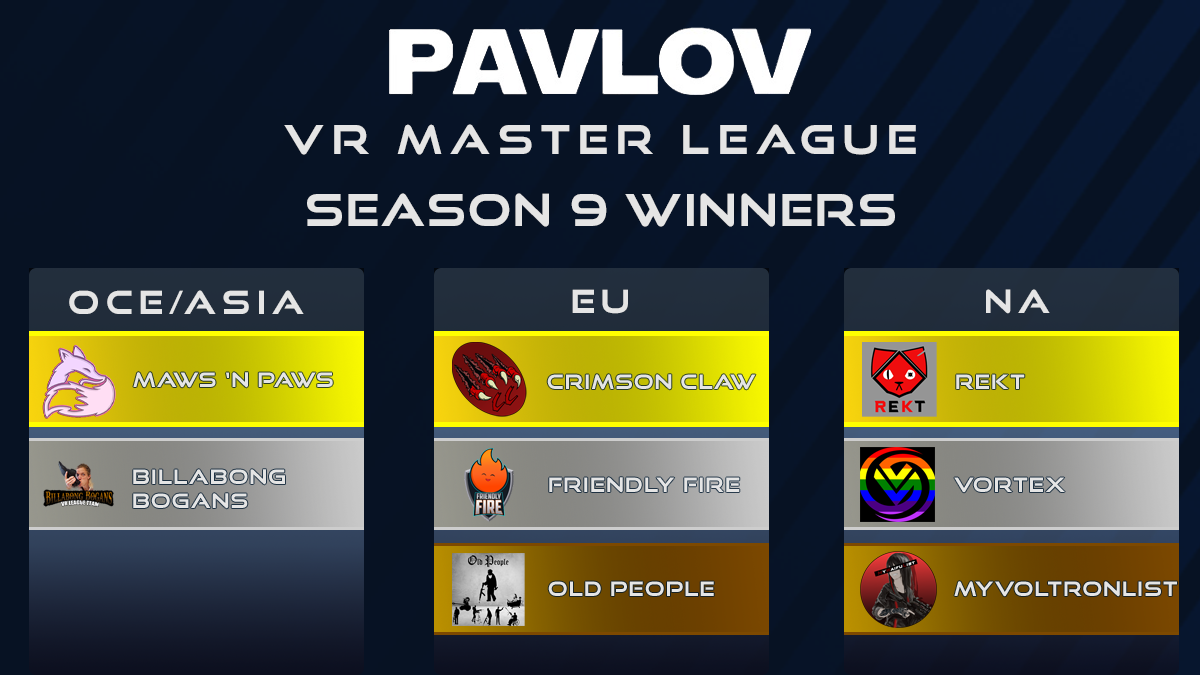 Special Mentions
Finnish Bear Influenced for stunning viewers with an impressive performance during Closed Qualifiers!
Soulstice for coming out of nowhere and impressing with their organization and dedication to the game as one of the best new teams this season!
Thanks!!
To the P
avlov VR
comp community for another great season, filling out the feedback form, & for showing up for casts. Tune in today for the Mod Q&A session. We will be taking your feedback to help shape Season 10!!

1430 PDT | 1730 EDT | 2130 UTC
https://discord.gg/ee9CtSc9?event=965432038624735312
To our sponsors & partners!
They contributed to bring Pavlov VRML it's biggest prize pool worth $7,500 USD & over $800 in giveaways for the community!
And, we would like to thank the Mod & League Casting team for all the hard work they have done this season & the amazing show this weekend. Without them it would not be nearly as fun to watch these games!
Check out their personal streams for more great
community
content!

See you all in Season 10!