Pavlov VRML Season 12 and PSVR x PCVR Crossplay!
The Pavlov VRML Moderation Team is thrilled to announce that Season 12 will feature PSVR2 and PC crossplay!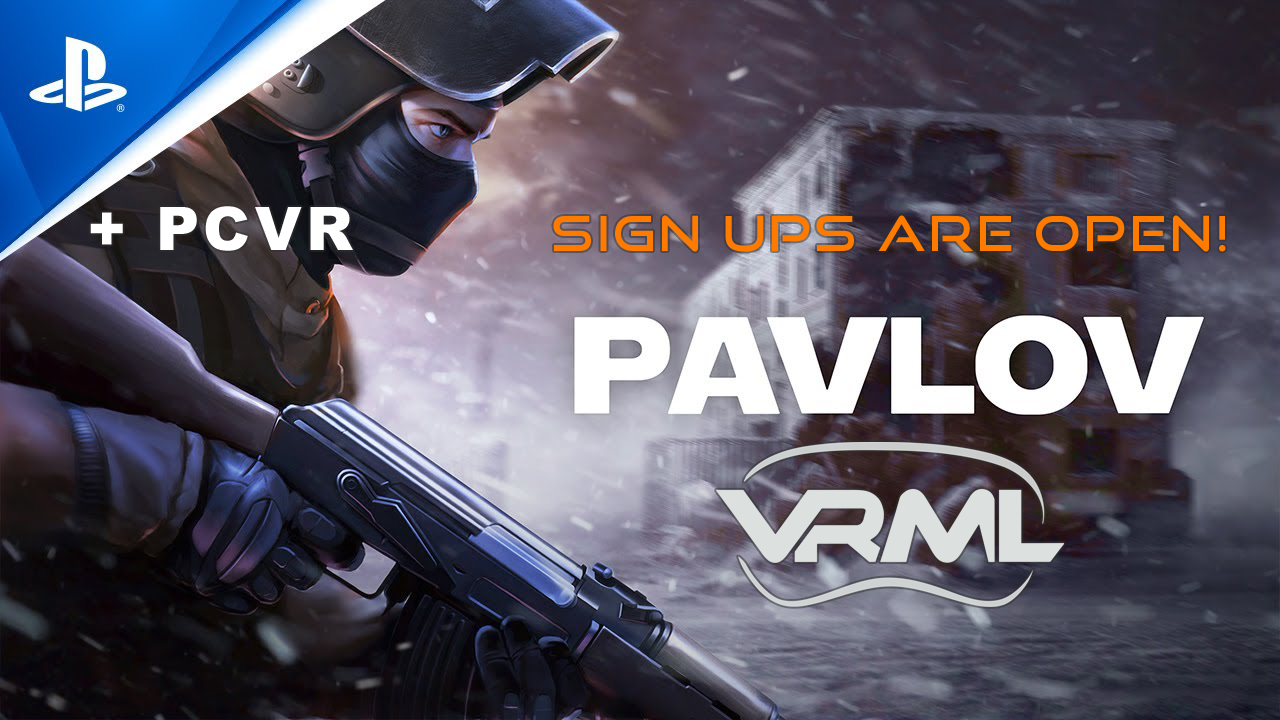 PSVR2 players, you can now register on our website as part of the PC community and are invited to join existing teams or create new ones.
For 11 seasons, we have been a PCVR community, with the game remaining largely unchanged. As we step into Season 12, we're thrilled to introduce crossplay with PSVR2. The involvement of the PlayStation community brings fresh challenges and new life to the game we're all passionate about.
There will be changes to the league structure to make crossplay possible, a pre-season will take place to trial these changes:
- For PC-only matches, teams have the option to choose maps from the crossplay map pool or a custom map pool.
- In PSVR/PC mixed matchups, games will be played on crossplay-compatible maps.
The pre-season starts on July 17th, 2023 and will run for 3 weeks, this allows players to get used to the new main branch build and raise any concerns they may have. The regular season will follow, beginning on August 7th, 2023, and lasting 14 weeks.
During the pre-season, all developer-created maps are available for play. Captains will be asked to provide feedback on which custom maps will be featured in our pre-season. Please keep an eye on this pool as it evolves, and take the opportunity to submit your top picks for up to 5 custom maps and 4 developer maps. These picks will be used as the official map pool for season 12. The moderation team will use your feedback to evaluate and implement changes to enhance the competitive aspects of the map pool as Vankrupt releases additional content and new maps. Changes to the size of the map pools and the structure for matches may be adjusted in response to community feedback.
- Pre-season Week 1 Deadline: in 13 days
- Pre-season Start: in 14 days
- Season 12 Start: in a month
Mark your calendars - make sure your team is active by July 16th, 2023, to be eligible for matches in the first week of pre-season.
Keep an eye out for an upcoming announcement with a link to our pre-season survey and information about a town hall Q&A opportunity where you'll have the chance to give feedback on rule changes and the map pool.
https://vrmasterleague.com/Pavlov/Register
Join us on Discord at https://discord.gg/vFZ3xq4QvN