Season 3 Champions & Feedback Form
Congrats to
Dead Off Break
for taking 1st in the Season 3 Championship!!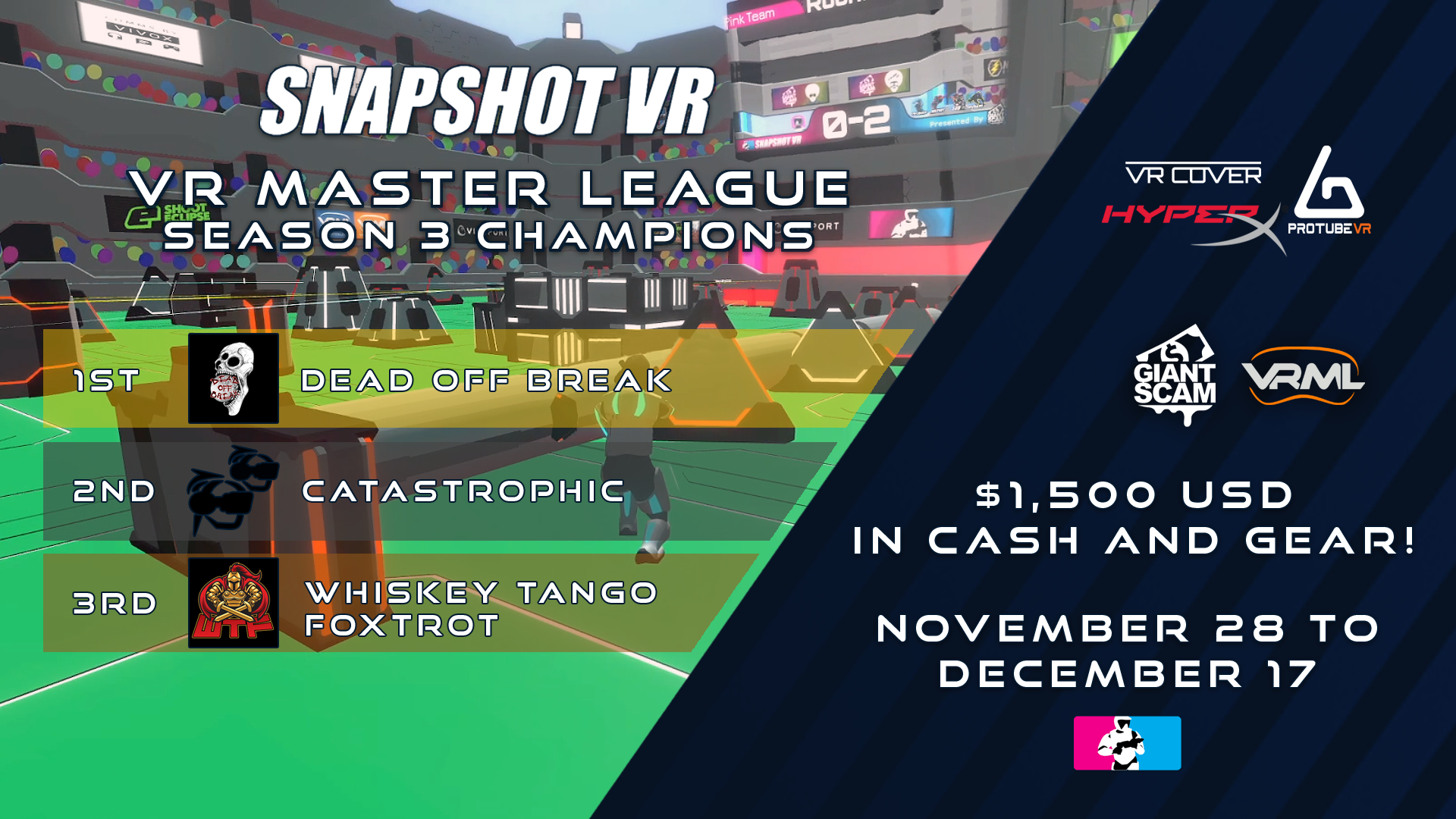 CATastrophic
came in 2nd place and last season's champions,
Whiskey Tango Foxtrot
, came in 3rd! Season 3 went well, so thank you to all the players for participating and helping the league run! Special thank you to our mod team and casters for helping throughout the season! GGs to all!!
Looking Forward
It is time to fill out the Season 3 Feedback Form!
Lots of things to vote on for the upcoming season. Such as round format, team size, season length, bunker types, who gets a spite team next season, etc. Anything during the last season that you thought could have been done better. Please let us know. Please fill out this form and be as brutally honest as you like.
https://forms.gle/jCy68i39pbJH9DZS6
The form will only be taking responses for a few weeks. So don't delay!
However... to make all of this happen, we do need casters and social media peeps! So, if you are interested in helping with Snapshot VRML and want to be part of the action, please apply here:
Production and Social Media Application
If there are any questions please feel free to reach out. Even if we don't know the answer right away, we can find someone who does! I look forward to seeing you all in Season 4, have a great New Year!
SNAPSHOT VR VRML CHAMPIONSHIP!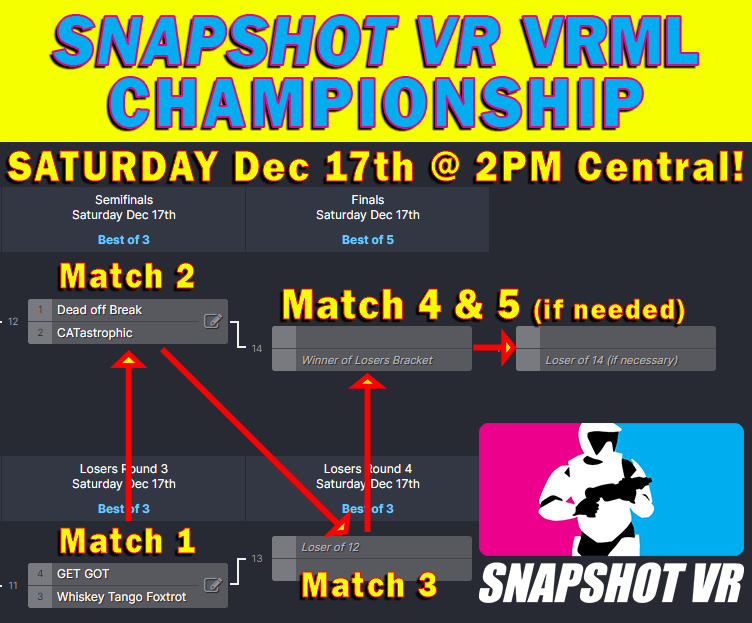 CHAMPIONSHIP BRACKET IS SET!
Match 1 (Losers Bracket Round 3): @GET GOT (away) vs @Whiskey Tango Foxtrot (home)
Match 2 (Semifinals): @CATastrophic (away) vs @Dead off Break (home)
Match 3 (Losers Bracket Championship): Winner of Match 1 (away) vs Loser of Match 2 (home)
Match 4 (CHAMPIONSHIP): Winner of Match 3 (away) vs Winner of Match 2 (home)
Match 1 starts things off at 2PM Central. All matches will be streamed live on Twitch!!
Season 3 Playoffs!
Season 3 Playoff Details:
Double Elimination Playoffs Start Nov 28th!
The first 2 weeks of matches are to be scheduled between each team as early as possible with notice to discord league-organization as well as the Casters if one is available.
- Your team may have to play two matches in one week if you lose.

Week 1 - Monday Nov 28th - Thursday Dec 1st
Losers Bracket - Friday Dec 2nd - Sunday Dec 4th

Week 2 - Monday Dec 5th - Thursday Dec 8th
Losers Bracket - Friday Dec 9th - Sunday Dec 11th
- Week 1 & 2 Losers Bracket matches can be played before Friday - Sunday. We wanted to make sure there was ample time for loser bracket matches to be played.

Championship - Saturday Dec 17th @ 2PM Central
Semi Final & Final Rounds are played. Including losers bracket matches.
Championship is Best of 5.
(Exact start time is subject to change. We are waiting on casting availability)

2 SERVERS WILL BE MADE AVAILABLE THROUGHOUT THE PLAYOFFS. POST YOUR SCHEDULING TIMES TO RESERVE ONE IN #league-organization

Here is the Challonge bracket. https://challonge.com/SnapshotVR_S3Finals

PRIZE POOL TO BE ANNOUNCED SOON!

GOOD LUCK!!!
SEASON 3 INFORMATION!
Who's up for Season 3?
Thanks to everyone who filled out the feedback forms!
Start date and map pool are set! Join the Discord and pay attention to upcoming try outs!
http://discord.gg/K4cFksZ
Calendar: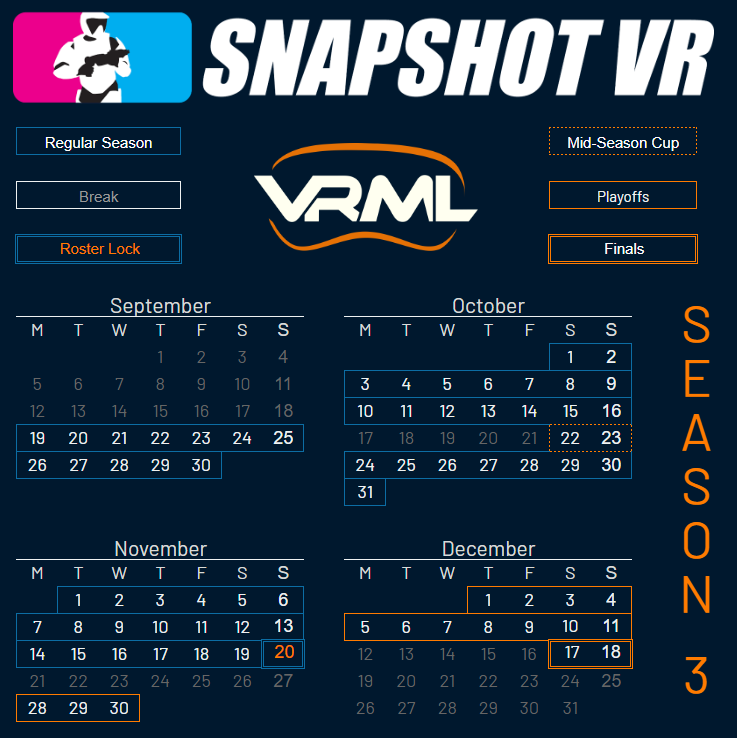 Map Pool: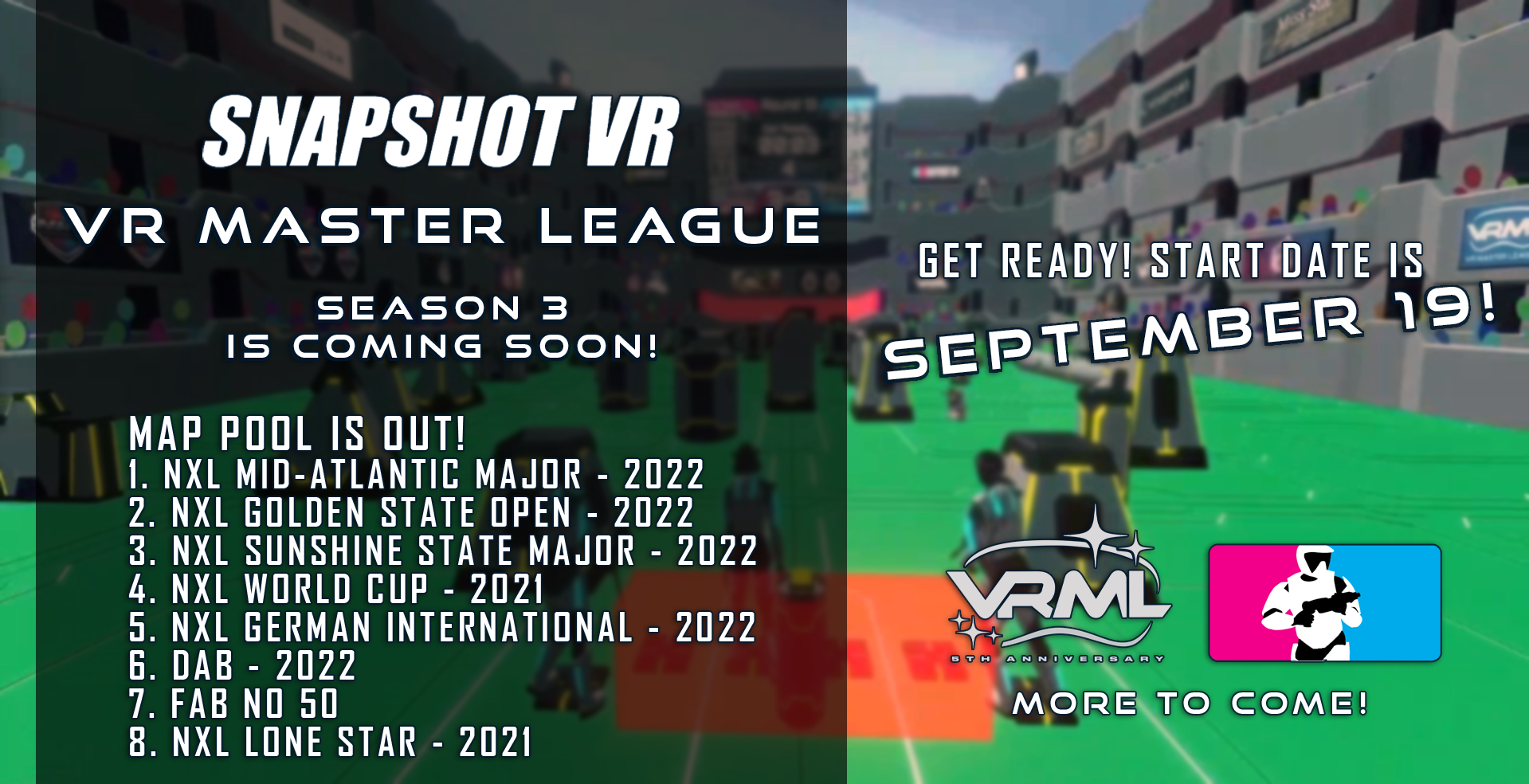 SNAPSHOT SEASON 3 PREP
Hey! Mods are getting ready for Season 3 by posting important polls and requests for feedback in Discord. Pay attention if you'd like to be part of the discussions shaping the future competitive scene.
Current topic: Map Pool! You can vote for your favorite competitive maps here.
Voting closes August 29th, so get to it!
Don't have a team? No worries! Plenty are currently recruiting. Click the Discord invite on your right -->
You'll find plenty of players looking to sign up!
Cheers!
The Season 2 Champions Are...
GG to all participating teams! Fun & exciting games all around
Thanks to our sponsors & to
Giant Scam
again for all your support! And thanks to all the volunteers!
To help us plan Season 3, fill out the feedback form
here
! Let us know what you think.
Teams are recruiting. Join the Discord to scrim and practice!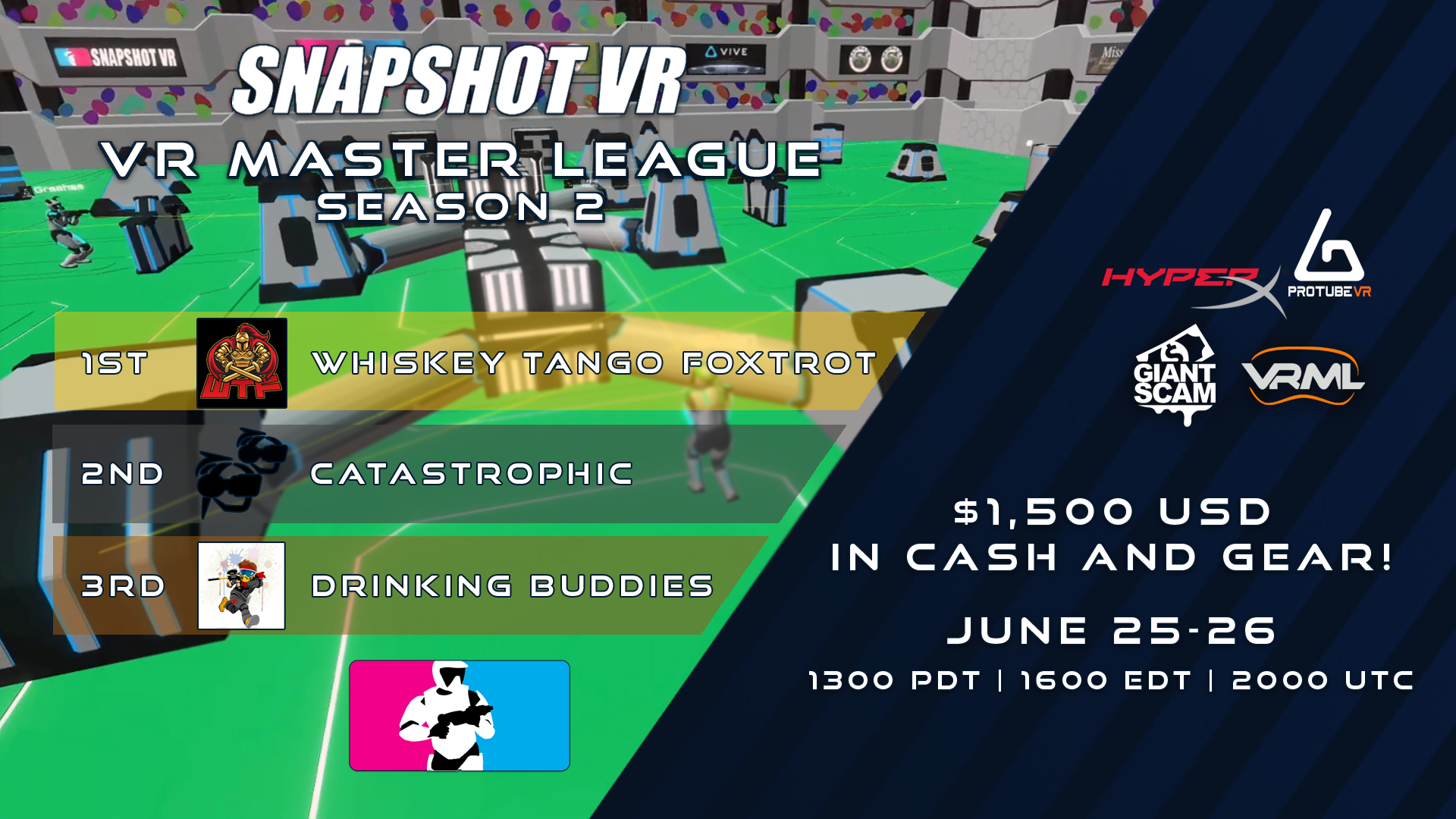 SEASON 2 HAS BEGUN!
1st matches of the season are up! If you didn't get your team signed up in time, no worries! You can get in for next week's matches. Go to the
Registration
page and start your competitive VR paintball journey!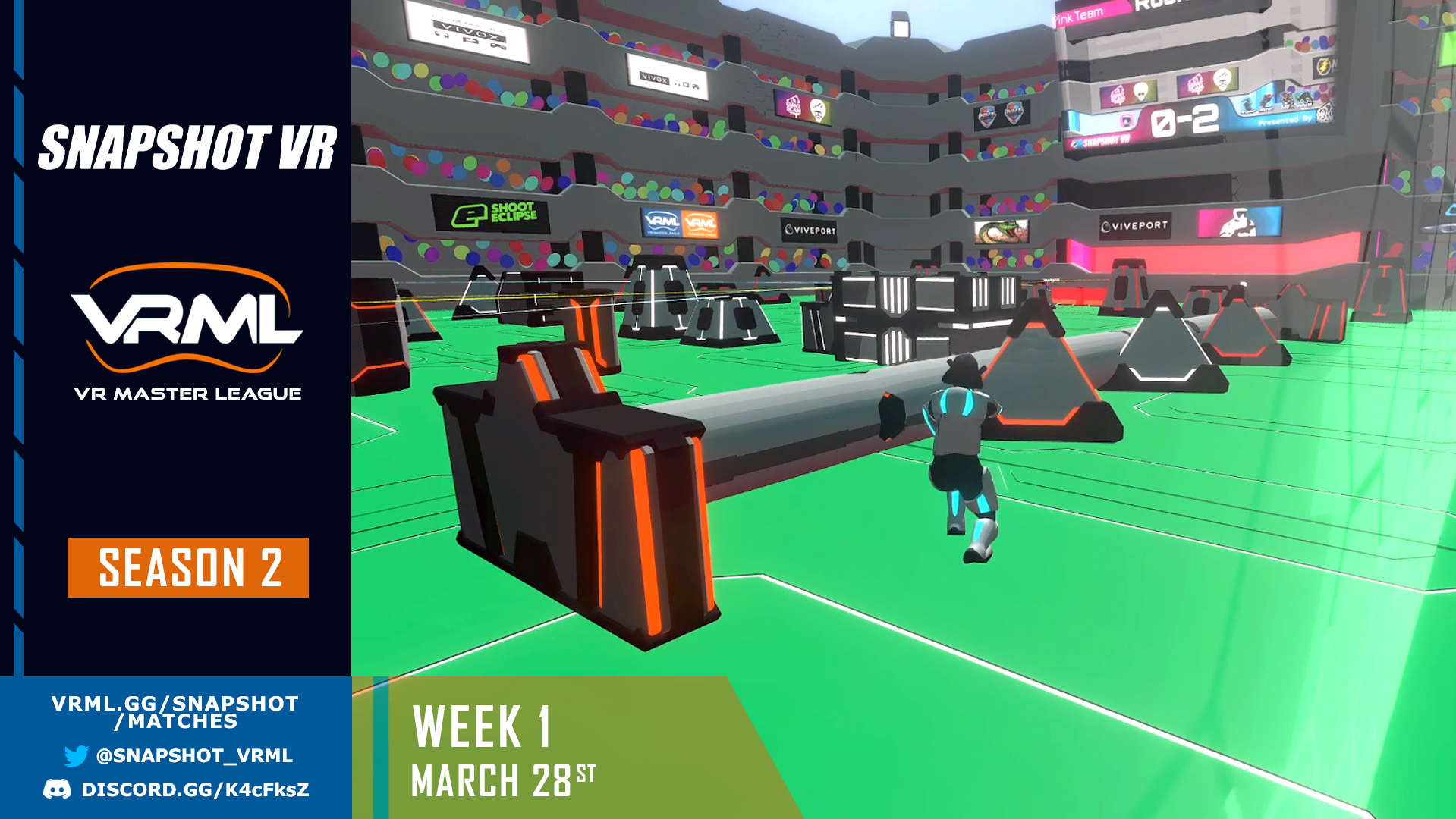 We have a Season 2 Start Date!
Start Date is March 28th!
Time to sign up! Meet your future teammates and opponents today!

Join the Discord!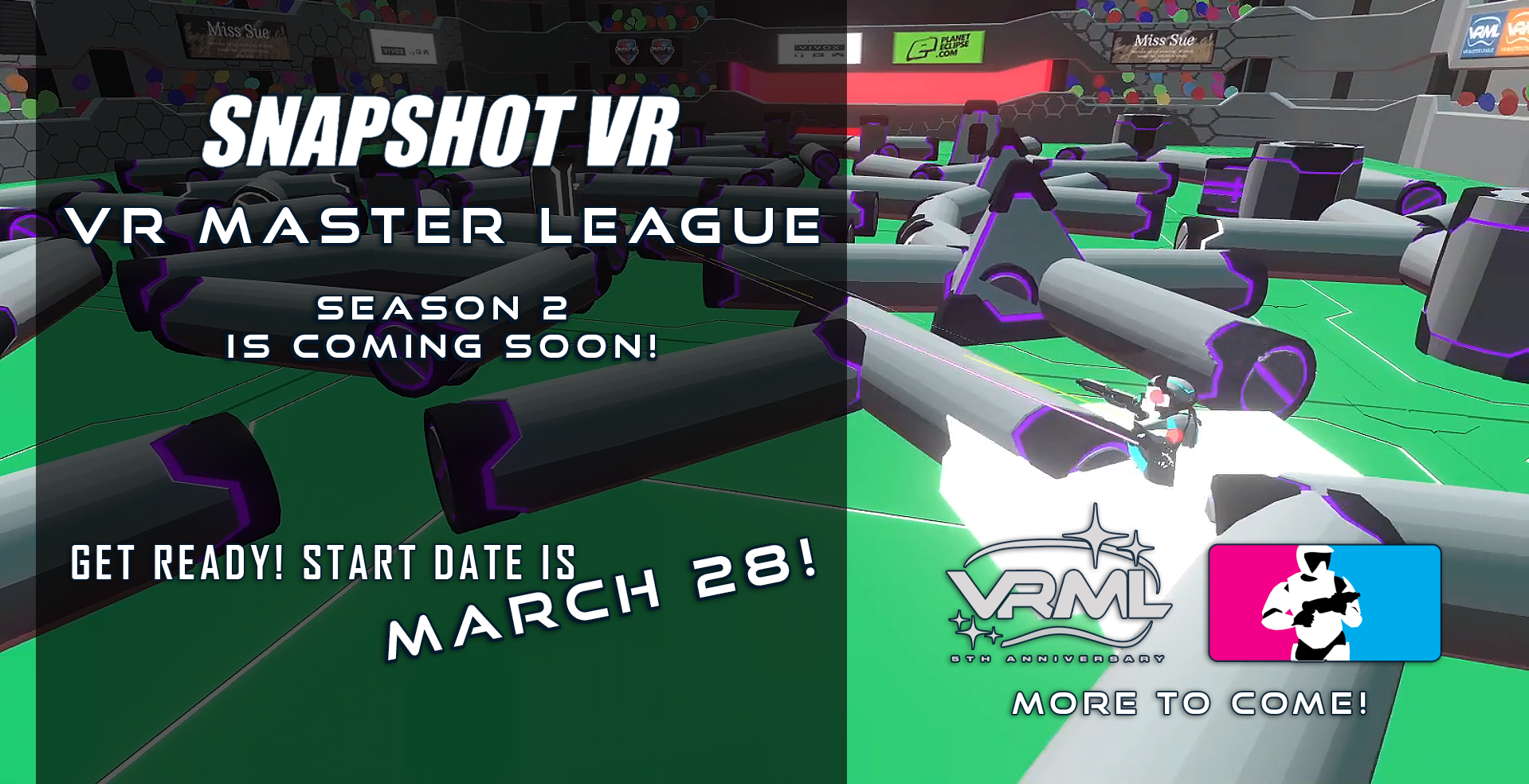 Preparations for Season 2 are Underway!
Starting Season 2 Map Pool is out! Check out which top maps have been voted in, so far. More details to come!
If you wanted to play this game in organized weekly matches, check out the league!
The Discord server is where the community meets up for weekly game nights, news about Quest development, and updates about the upcoming season. See you there!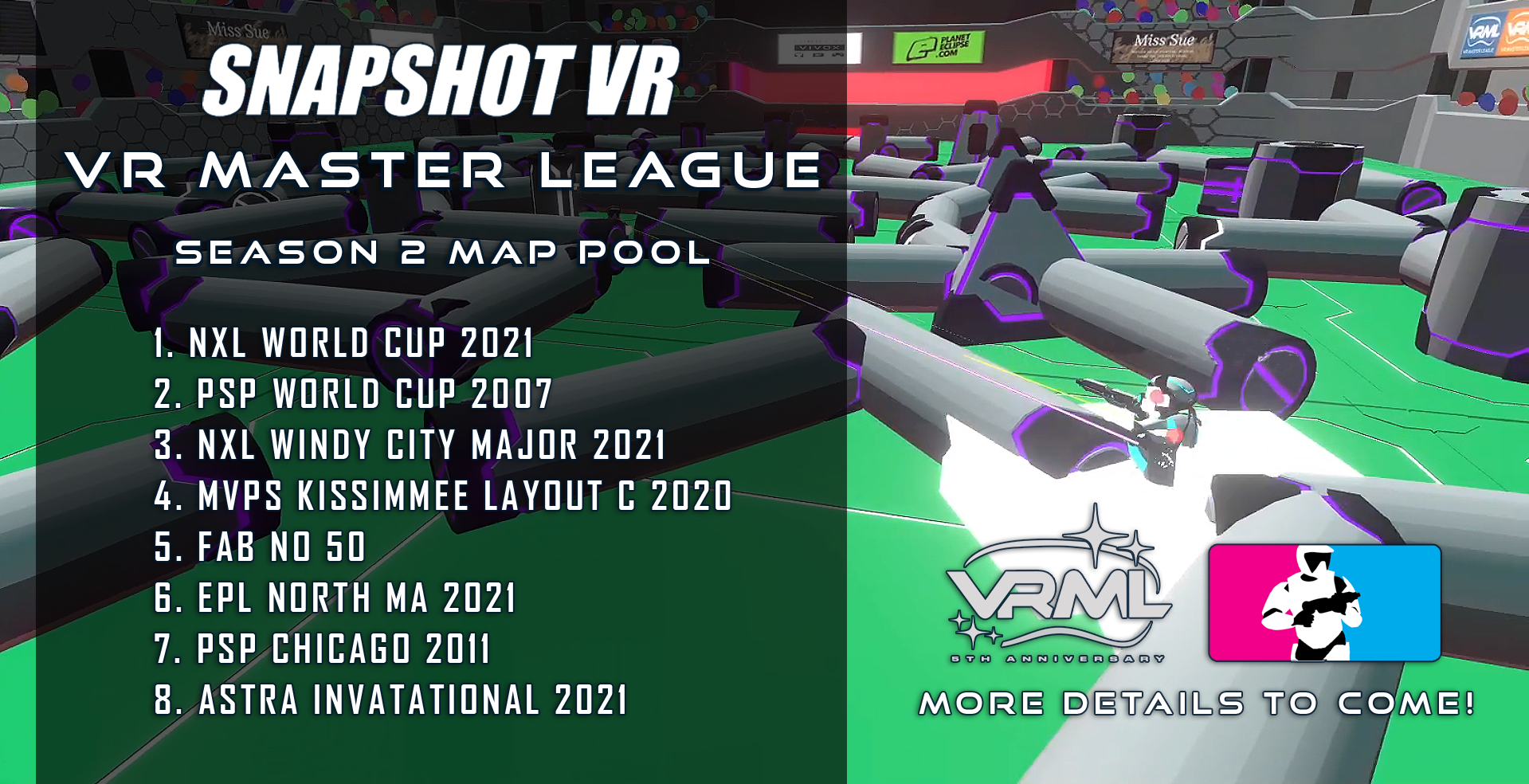 Halloween 3v3 Cup!
Reminder! The Halloween Cup is coming up!
Join us for this 3v3 event happening on October 31st
The game mode will be 'Timed Mode'
Sign up in Discord: discord.gg/K4cFksZ