Preseason Has Begun!
Tennis Esports
VRML Preseason is LIVE!
Sign up today and get matches next week. See you on the courts!
Tennis Esports VRML Preseason and Season Dates Announced!
Only two weeks left before Preseason start!! Make sure you're registered on the website to get matches on August 28th.

IMPORTANT DATES
Make sure you take note of these dates!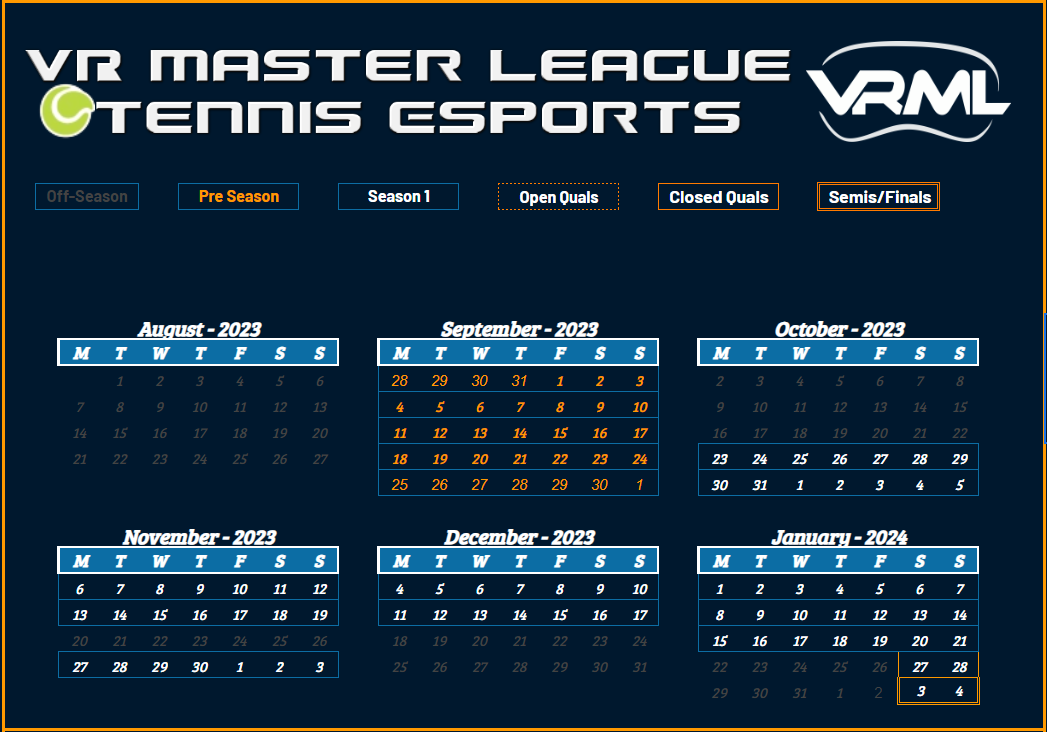 Preseason is 5 weeks of regular matches. Season 1 is planned to start October 23rd, has 10 regular weeks, and 2 weeks of post-season tournaments to determine the Champions. Every week during the regular season, teams will get assigned 1 opponent and schedule to play a match within that week. An extra challenge match may be played with a team within your skill-level. New teams will not have a visible MMR score. They will need to play 3 matches to be placed on the ladder and perhaps a 4th or 5th to determine the color of their star. More information about the ranking system and the divisions can be found in the Rules and in Discord.
Post-season starts January 27th. More information about these events will be made available soon!
A player may sign up at anytime during the season. Some restrictions may apply regarding the qualification of teams for the post-season events.
ARE YOU READY?
Here is your checklist:
1. Are you in the Discord server? If not, right this way https://discord.gg/9pmApRWZHU
2. Are you looking to register? https://vrmasterleague.com/TennisEsports/Register
3. Have you read the rules? Make sure to read them and then read them again here: https://vrmasterleague.com/TennisEsports/Rules Any updates to the rules will be announced in Discord. Feel free to ask questions!
4. Is your profile set to "Active"? Make sure your are active prior to Monday, August 28th to get matches.
5. Have fun!
STAY CONNECTED!
Last but not least, follow us on all our social media to not miss casted match announcements, clipped plays, and general VR esports goodness!
Twitter: https://twitter.com/VRMasterLeague
Facebook: https://facebook.com/@VRMasterLeague
Instagram: https://instagram.com/@VRMasterLeague
TikTok: https://tiktok.com/@vrmasterleague
Twitch:
https://twitch.tv/VRMasterLeague
YouTube: https://www.youtube.com/channel/UCR5b2CKdpjj_Q-P0tPg5Brg
See you on the court!
New Competitive VR Sport Coming Your Way!!
We are delighted to announce a new addition to VR Master League's ever-expanding roster of competitive gaming experiences - Tennis Esports! We are thrilled to introduce to you this highly immersive Tennis sports game, ushering in a new era of excitement and skill in VR Master League!
Test your real life tennis skills in game and experience the exhilaration of intense tennis matches with all the benefits of a VRML league that you have come to expect!
Stay tuned for updates on the league's official launch date, registration details, and other important information, which will be shared with our community in the coming weeks.
Get to know the community already now, while we are getting set up to launch a pre-season very soon!
Download game: https://www.oculus.com/experiences/quest/4872542182873415
Join the Discord: https://discord.gg/9pmApRWZHU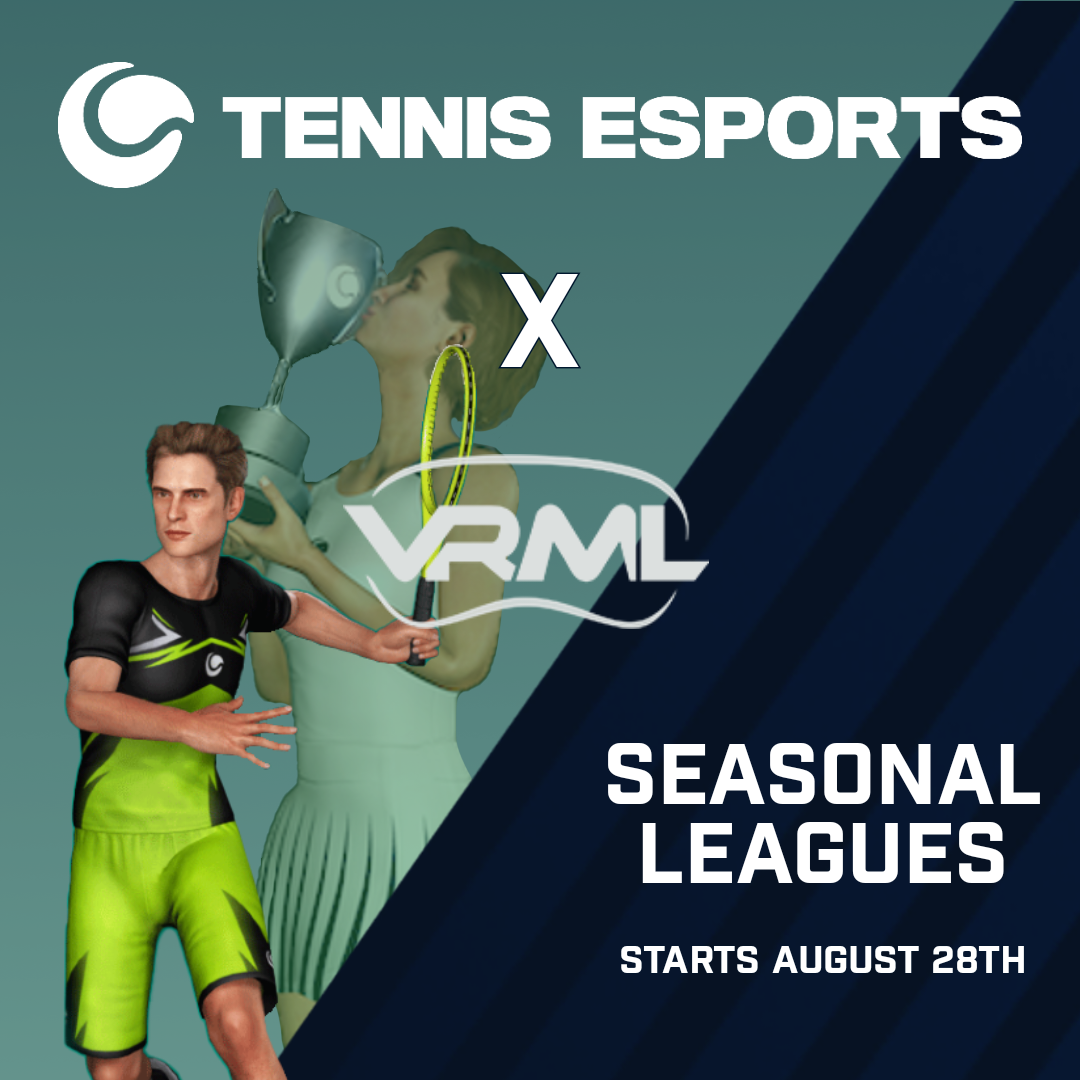 How about some competitive Tennis Esports?
More information coming soon!