Atomic City Echosapiens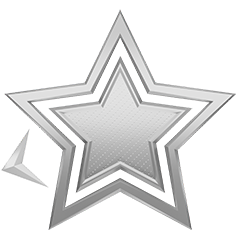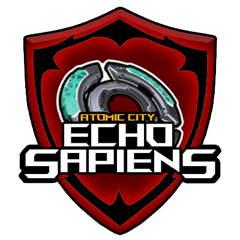 MMR: 1140
Playing in: America West
Since: Season 3 - 2021
Please sign-in to ask to be recruited.
Bio
Atomic City EchoSapiens remain the most illusive creature in the Zero-G Jungle.
Most excited about playing with a supportive and dangerously skilled team so win or lose, we'll have fun, grow our skill and eat honey bbq flavor twisted fritos!!!!
THE TEAM:
Farsight | The Interceptor | Captain
When he's not boosting morale he's boosting every other stat the arena can track. #YOLO
McSparky | Vanguard | Striker
RIP to our fallen Sapiens and Sushi Rolls. Rest on rice.
Any links contained in this section are being provided as a convenience and for informational purposes only; they do not constitute an endorsement or an approval by VRML of any of the products, services or opinions of the corporation or organization or individual. VRML bears no responsibility for the information found in that Discord Server.
Selected season
Stats of Season 6 - 2022
GP
WIN
LOSS
PTS
WIN %
+/-
26
10
16
479
38%
-108
Map stats of Season 6 - 2022
| | | | | | | |
| --- | --- | --- | --- | --- | --- | --- |
| Stadium | 49 | 16 | 33 | 956 | 389 | 41 |
| Other | 11 | 9 | 82 | 110 | 90 | 82 |
Past matches of Season 6 - 2022
Ex-members