Valk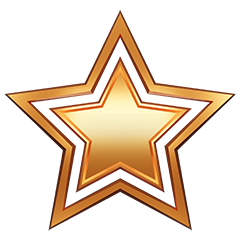 MMR: 1120
Playing in: Europe
Since: Season 7 - 2020
Please sign-in to ask to be recruited.
Bio
We are Valks we are from in multiple countries: UK, South Africa and america
IF YOU WISH TO JOIN THE TEAM JOIN OUR DISCORD AND ASK TO JOIN BY @ing MasterValk
Crystal Daniel: can shoot good with m4 and maybe ak and also doesn't know what wires are.
Vintage jesus: is from the land of the holy but holy crap is his 50 cal flicks good
Sam7372: quite as a mouse and dosent talk much but is a killing machine also likes curry
plague doctor: crystals cousin and the plague doctor dosent care for much expect the pestilence........... and pizza ....... and ice cream. not in that order
bannanna bandit: steals bananas and needs constant potassium supplies also might be trying to kill us all
Any links contained in this section are being provided as a convenience and for informational purposes only; they do not constitute an endorsement or an approval by VRML of any of the products, services or opinions of the corporation or organization or individual. VRML bears no responsibility for the information found in that Discord Server.
Selected season
Stats of Season 10 - 2022
GP
WIN
LOSS
PTS
WIN %
+/-
5
2
3
97
40%
-29
Map stats of Season 10 - 2022
| | | | | | | |
| --- | --- | --- | --- | --- | --- | --- |
| Inferno | 4 | 2 | 50 | 59 | 30 | 51 |
| Museum | 4 | 1 | 25 | 60 | 25 | 42 |
| Oil rig | 2 | 1 | 50 | 31 | 15 | 48 |
| Cache | 2 | 0 | 0 | 34 | 14 | 41 |
| Dust 2 | 1 | 1 | 100 | 16 | 10 | 63 |
| Manor | 1 | 0 | 0 | 12 | 2 | 17 |
| Stockpile | 1 | 0 | 0 | 11 | 1 | 9 |
Past matches of Season 10 - 2022
Ex-members